I've been thinking about this a LOT lately – given the fact that True Blood Season 4 ended up being a huge disappointment for us. It left us with bitter resentment towards both Alan Ball and the show.
I was curious to see what you think about what you're going to read below.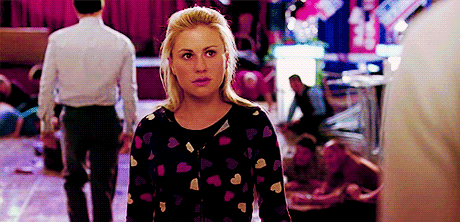 They always say, hindsight is 20/20 and we can learn a lot from past history.
That being said, this is my main question for you…
Do you think we (as Eric and Sookie Lovers) – have set our expectations too high for True Blood and its' writers?
Let's think about this for a moment…most of us are bookies, and love the Eric and Sookie love story in the books. We wanted to see something similar on our TV screens.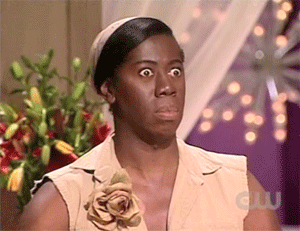 Sure, some of us don't mind seeing something fresh and new, and don't like to know what happens from episode to episode and from season to season. We want to be surprised to a certain extent. And others would like to see a visual representation of the books and would like to see Alan Ball not make any changes at all.
Either way, I think we all can agree on this one thing – we just want to see our favorite Eric and Sookie scenes from the books, captured onscreen on the show. We want to see the Eric Northman and Sookie Stackhouse – we know and love. Their relationship. Their wordplay. We want to see Eric and Sookie portrayed on True Blood, as true soulmates and the true heart and soul of the show. We want to see a couple we want to root for. We want to see them progress from strangers – to lovers, with some witty flirtation in between.
We want to see them involved in interesting storylines, which keeps us captivated. WE WANT TO SEE THEM LONGER THAN THE 10 MINUTES MAXIMUM WE SEE EACH EPISODE…FFS!
We are smart, intelligent people, who make up the largest portion of the True Blood fanbase. We are loyal, devoted and outspoken. We care. We are invested and are obsessed about our couple. You can even say, we're RABID. ;) We devote hours and hours talking about our favorite couple and the actors who portray them. We read fanfictions. We 'oooh' and 'aaah' over Eric and Sookie artwork. We spend hours searching online for news, information and videos of Eric and Sookie. We know our Eric and Sookie quotes. Can recite our favorite scenes, etc., etc., etc…
What I'm trying to say is…looking back at the previous four seasons of True Blood…we have always found something to disappoint us – in one way or another. We should be smart enough NOT to fall for Alan's Ballshit by now!
For example;
giving Beehl our favorite Eric scenes from the books (usually ones that show a softer side of Eric towards Sookie or rescuing her from dire circumstances)
turning the character of Sookie into someone unrecognizable from the books (making her appear like a damsel in distress, who can't stand up or fight for herself, and is willing to forgive the worst of betrayals)
including plotlines from latter books, into seasons based on earlier books, which led to poorly executed plots
The list goes on…but I won't bore you, because you could probably make a list yourself.
I have experienced this kind of disappointment before. I used to ship another couple, who were on a soap opera. When the actors were planning on leaving the show to pursue other acting options…how did they write them off? Not as HEA (happily ever after), like you would suppose…they killed off the female and the male took off on the run, after doing some pretty bad things in reaction to her death. Of course, that's a soap opera – not to be confused by True Blood. But the feelings I got from that experience, feels just the same as now. It's all because of Alan Ball and what's he's doing on True Blood.
I didn't have any faith or put my trust in writers after that previous experience with a soap opera. It took me a very long time to build up my trust again. Now, because of Alan Ball and True Blood, I have this feeling once again. You have no idea how disappointed I am by this.
Am I surprised? No, there has always been a part of me, who didn't fully trust Alan Ball and his writing. He has a proven track record of writing stories the opposite of what the fans truly want. We are fools for putting our trust in someone like him.
This made me wonder if maybe we shouldn't have put our faith in him, especially when it came to season 4? As most of you know, it was supposed to be based on Dead To The World, the proven fan favorite in the Sookie Stackhouse series.
Sure, he has given us 'gifts' here and there, like making Beehl worse than he ever was in the books, by revealing his involvement in the Rattray betrayal. But most of the time, there has been little we can fully appreciate and squeal about.
At the end of all of this, I keep wondering if our high expectations and hopes for each season as they progress (only to be let down in one way or another) has been worth it?
What do you think? Do you think we have set our expectations too high? Do you think we are asking too much out of Alan Ball, given his proven track record? Do you think we should lower our standards?
What do you think? Do you agree or disagree with what I said? Share your thoughts below!