Before we introduce the next installment in Deborah Court's Piece of Glass…we wanted to thank those who sacrificed their lives to make ours better! Nothing rewarding comes without extreme sacrifice and bravery. Wishing everyone a happy and honorable Veterans Day and Remembrance Day! Good luck and thank you to those still standing on the front lines.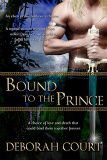 Self-published author, Deborah Court thanks all of you for your comments on her story! She's excited and amazed by all the kind words and criticism you've been leaving in the comments. If you love her Eric and Sookie story…you're sure to love her novel, "Bound To The Prince"  too! You can purchase it here through Amazon.com!
In case you've missed previously posted parts of Piece of Glass; you can read them here: Part 1, Part 2 and Part 3
Remember, this is NOT the last part…she's still writing this story!
You will be happy to know that this chapter is SO HOT…it comes with a warning label!
WARNING: content contains sexually explicit scenes. Read at your own risk.
Piece of Glass
Part Four
By Deborah Court
Sookie closed her eyes and turned her head to the side, offering her vulnerable neck to Eric so he could feed on her.
"Is this how much you love me?" he said, laughing. "I think you could think of something else to prove it. After all, you are my dream, and you'll have to succumb to my wishes."
" I told you that I'm not a …" Sookie began.
"I recall how your body looked in the moonlight when you gave yourself to me," he murmured against her neck, teasing her with his sharp fangs. "It's a strange feeling to remember something I did when I wasn't myself. This other version of me made love to you. I didn't. I'm almost jealous."
"Eric …," she moaned, holding her breath when he pulled down her dress to her waist, exposing her upper body. "I've wanted to do this since I saw you at the thrall market today," he said. His tall, hard body pressed against hers from behind, urging her nearer to the fire so she could feel the heat on her naked skin. Slowly, gently, he trailed the sensitive inside of her arms with his fingertips, starting at her wrists and moving upward. "You haven't yielded to me, lover, only to him – the man that I once was, long ago. But I want you to be mine," he said fiercely, his voice so intense that it made her shiver with need. He caressed her neck and shoulders, then gradually went down until he cupped her bare breasts in his large hands.
They both went rigid for a moment, savoring the sensation. "Magnificent," he said in a husky voice. Tracing the shape of her ear with his tongue, he lingered on the soft skin beneath, right over her agitated pulse. Then he bit her, tasting only a few drops of her blood before he closed the wound with the tip of his tongue. She cried out softly and arched into his hands, longing for more. His thumbs grazed her nipples, rubbing them into hard, aching peaks. Sookie moaned when she felt moisture building between her thighs. Eric started to purr like a big cat while he gently kneaded her tingling flesh.
"More," Sookie sighed, and he squeezed her harder, pinching her swollen, sensitized nipples between his fingers. He just applied enough pressure to make her reach the fine line between pain and pleasure, and she writhed beneath his skillful touch. The 'other Eric' had loved her with pure, untamed passion. Now the Eric she had known and desired all along was an irresistible, patient lover, a master of his art. But she also felt the wild beast that was lurking behind his controlled, dominant seduction, and it made her tremble with fear and desire.
Eric sensed her feelings through the blood bond. "Surrender yourself to me, Sookie," he said, continuing his sweet torture on her breasts. "I'd never harm what is mine." Before she could answer, he swept her up into his arms. Swiftly he carried her to the separate chamber, pushing aside the crude curtain that served as a door and entered. The room offered just enough space for the huge wooden bed that looked very much like the one they had made love in. He lay her down on the soft furs and began to undress, well aware that she was watching his every move. "It's the same bed," he said, as if he had read her thoughts. "But this time, I'll love you until your body answers only to my touch, not ever to anyone else's again. Tell me you want me, Sookie."
Pulling his shirt and vest over his head, he began to unfasten his trousers. His eyes locked with hers and held her captive. She reveled in the sight of his warrior's body, sleek muscles rippling under his skin whenever he moved. What a fine beast he was. Slowly he dropped the last pieces of clothing and removed his boots. She gasped when she saw the size of his arousal, even larger than she remembered, and she felt her heartbeat quicken to a rapid pulse. His fangs slid out to their full length when he caught her staring at his manhood.
Shuddering with anticipation, she stretched out her arms to him, silently begging him to come to her. But he didn't move before she answered "I want you, Eric." Moving so fast that she couldn't even see him, he was covering her half-naked body with his. She gasped when he pulled down her dress, throwing it to the floor. He began to purr again, a deep, throaty groaning that was so typically Eric, sounding as if he wanted to devour her like a delicious treat. Marking her as his own, he rubbed himself all over her skin. His fingers moved through her hair and stroked her temples, raising her face to him. Then he kissed her wildly, deeply, with a desperate passion that made her want to cry with pleasure.
His irresistible scent surrounded her and heightened her desire. She knew that only she could smell him, instinctively recognizing him as her mate. She grabbed a handful of his long, silken hair and pulled him closer. Opening her mouth to him, she felt the sharpness of his fangs while his tongue played with hers, licking her slowly, teasing, retracting from time to time just to make her explore him with her own tongue in response. He sucked her lower lip into his mouth, nibbling and biting her softly. She felt a tiny drop of blood emerge, and he licked it away with a delighted moan. Kissing his way down her neck, he inhaled her scent and whispered her name.
Eric lifted his head for a moment and looked down at her beautiful naked body. Her skin was flushed with excitement, and her legs were slightly spread for him. He ran his hand down her stomach and stroked the inside of her quivering thighs until she opened them. She cried out when he parted her folds and slowly entered her with a finger, then another one. Instinctively, she moved to take him deeper inside, but he slid in and out gently, teasing her hot, wet flesh for a while. When he caressed the small nub that was throbbing and aching for his touch, she almost came instantly, but he retracted his hand and brought it up to her breasts, circling one nipple with his index finger, then the other. She gasped when she realized that he had spread her juices there.
"Delicious," he said with a wicked grin. The glazed expression of raw passion on his face made her heart beat faster. How was it possible that this magnificent male felt such an overwhelming desire for her? He placed his hands under her breasts and lifted them up, pressing them together. His thigh moved between Sookie's legs, and she started to rub herself against him shamelessly. She felt his thick, hard shaft moving against the soft skin of her belly, wishing he would end the torture and enter her. But he refused to shift his hips and pressed her deeper into the furs instead, making it impossible for her to push him inside.
She writhed beneath him when he finally started to lick her breasts, worshipping them. His mouth lingered on one peak, circling it with this tongue while he groaned with pleasure. Screaming out, she wriggled her hips under him, feeling his hard, muscular thigh against her naked flesh. He reached down to her slick folds and entered her with his fingers again, moving them in and out in a steady rhythm while his thumb circled her just where she needed it. When he closed his mouth over the other nipple and sucked it deep inside, her moment of release hit her like a giant, consuming wave. Still screaming his name, she didn't even feel it when Eric bit into her nipple to draw blood, but his hard suckling drove her over the edge once again.
Sookie was still trembling with little aftershocks when she felt the thick head of his member pushing against her entrance. He was even larger than she remembered, and at first she felt too tight to accommodate him. But Eric took his time, kissing her body up and down, caressing the heat between her thighs. She wouldn't have thought that it was possible, but gently, patiently, he made her shivering body react to his touch again. As she relaxed under him, he began to enter her while he cupped her face and looked into her eyes. Ever so slowly he pushed forward, not stopping until he was deeply embedded inside of her body. "Mine," he said, closing his eyes when she ran her hands over his shoulders and back, caressing him. "I wish you would have been mine."
She wanted to shout at him that she was real, not just some hallucination, but right then he started to move inside her, and the sweet friction turned her into a mindless, lust-driven creature. Every time he pushed into her, he went deeper. Her body stretched around him and adjusted to his size easily, pulling him further inside. Clinging to him, she wrapped her legs around his waist and lifted her hips to meet his rhythmic, powerful thrusts. Tears of joy filled her eyes, and she kissed him with all the love she felt for him. "Sookie," he groaned, pounding faster and harder into her body until she came for him again, sobbing with pleasure. Only then did Eric allow himself to lose control, and he exploded inside her, marking her as his own forever.
*****
To be continued…
© All characters are the property of Charlaine Harris and True blood HBO. No copyright infringement is intended. No monetary compensation is gained. Used for entertainment purposes only.
Whew! Is it HOT in here or is it just me? Thanks Deborah for an another great update! Can't wait to see what happens now that Eric and Sookie have made love!
Love this part too? Show your love by leaving a comment for Deborah to read! Believe me…she WILL read them! ;)