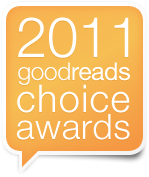 We have the final results in the Goodreads' Choice Awards!
Unfortunately, Charlaine Harris' Sookie Stackhouse novel, Dead Reckoning was NOT a winner!
To find out all the winners – please click here!
Maybe the 12th novel, Deadlocked will win next year?
What are your thoughts? Can you think of a reason why it didn't win?
Share your thoughts below!