As you may have guessed, judging by the title of this post, the first time Eric & Sookie made love is nominated in E! Online's Top 10 "OMG" Moments of 2011 Poll!
There are a number of other great "OMG" moments nominated in this poll, but Eric and Sookie only have 2% of the votes! We'd like to see this up higher, even if they don't win this one!
Voting ends tonight (Thursday) December 29 at 10 pm (PST)!
Cast your votes here!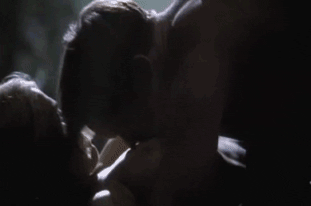 I don't know about you, but this moment was part "OMG" and a "pinch me, this can't be really happening" moment for me. When they made love by the lake and underneath the moon and the stars, I think I fell in love with this couple even more! ♥
Go show your appreciation for Eric & Sookie's initiation NOW! You know what to do…vote, refresh, repeat! Please pass this on…
Thanks Eric & Sookie Lovers!