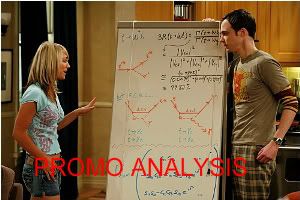 OK so it's the morning after the night before, or, depending on your time zone, it could be the afternoon or evening after. Wherever we are, we've now had a few good hours to re-watch the promo on you-tube, study the screen caps, have our melt-down, etc. following last night's first True Blood trailer for Season 5. To be honest it actually showed a lot more detail in a very short space of time than I expected from the first teaser. Here at Eric & Sookie Headquarters we decided it's time to forget the hang-over and try to work out what the hell is going on in there for our favorite guy and gal.
Let's start at the very beginning ……………..
Sookie and a mysterious hooded man digging a big hole in her yard, and we'll all be rather amazed if the hoodie isn't Sookie's current house guest, Lafayette. So just what, or rather who, are they burying? I'm fairly convinced that even True Blood Sookie wouldn't be dim enough to bury the woman she had just shot in the head so close to her own home, so I'm saying it isn't Debbie Pelt. All the smart money seems to be on this being a Tara and Pam sized hole, and Sookie and Lala will be back tomorrow night for the big old, emotional reunion.
Next up:
The promos most controversial moment. I must admit my first thought was probably not the same as everyone else's – as it was OMG look at his giant hand and the way he pulls her towards him and kisses her, he's so hot he doesn't need a background of raging fire! "Her" of course is Eric's vampire sibling Nora, and reaction to this kiss has been fairly mixed among Team Eric so far, from those who are so over True Blood Sookie that they want him with someone else, someone who can truly love him and him alone, to those who are horrified at the thought of Eric with any other woman but Sookie. I'm falling somewhere in the middle right now. I'm certainly not in the "I hate Nora Club" just yet. All we know for sure is she loves Eric deeply, so until she gives me reason to want to stab her in the heart with a pencil, I'm liking Eric's long lost sister. Let's face it, without his Pam or his Sookie, even a viking vampire needs all the TLC he can get. As for the kiss itself, I'm going for probably a heat of the moment reunion kind of thing. I haven't seen anything so far from any spoilers that give any credence to Nora becoming the viking's great love affair of season 5. I'm afraid with this one, we are all going to have to be patient and carefully watch this space.
Moving on:
Straight after Eric's kiss we see our heroine sitting in the bath tub, shivering under the shower. Could it be she is regretting her break-up with Mr Northman and remembering their shower together? But let's remember this is True Blood and Sookie loves Eric and Bill equally so if she is reminiscing about a shower, you can bet it will include the stomach churning one she and Mr Compton took together in season 3 as well. More likely I think is that life sucks for Sookie again (and again and again). She's just broken up with 2 men, possibly lost her best friend or at the very least Tara has now joined the ranks of the walking undead, and she has just shot a woman through the head in her kitchen. Poor Sookie looks set to start the season as she finished the last one – a total mess. Perhaps in the next scene she will jump up and scream "I am woman, hear me roar".  I won't hold my breath but with True Blood you just never know?
Now for a little surprise:
Amnesic Eric? WTF? Could this be a season 4 flashback? I can't actually think of any reason why they would need to do that, and the presence of Bill lurking in the background makes me lean towards an unguarded moment for the new combination Eric, who may be acting bad-ass on the outside, blowing things up and orchestrating a vampire kiss, but on the inside he is still deeply affected by the events of season 4 and his love for Sookie, and Bill and the audience are getting to witness his pain and anguish. Or I may be a thousand miles wide of the mark on this one.
On a brighter note:
Here's the Eric I know and love, looking hot and fangy along side Nora and Bill. The new Team Vamp look like they have been busy disposing of several enemies and / or fighting for their lifes against the Authority.
Finally there was the obligitory clip of Sookie screaming her head off, which was so short I haven't managed to find a decent screen cap of it. You get the general idea though, as Sookie screams alot.
So what do you think? Are we on to something or is it so obvious what we have completely missed the point? Let us have your analytic thoughts and conspiracy theories about the new promo now you've had time to swallow and digest it's contents.
Special thank to the wonderful Barbara at Skarsgard Fans for staying up late to provide the screen caps.