Whilst the very early reviews of the new Sookie Stackhouse Novel were pulled down as swiftly as they went up, Mel and Liz over at True-blood.net have managed to get their advanced Deadlocked reviews up and seemingly staying. (For the time being anyway).
Warning – there are some spoilers ahead – don't cross the line if you don't want to know!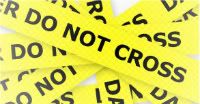 You can read what the girls from True-blood.net think about Deadlocked here
Of course here at Eric & Sookie Headquarters our main focus is any mention of our favorite couple's romance, and we can honestly say there is nothing so far that has us too worried. There are certainly no hints that they break up, although one review does state that their relationship changes, it also says that Sookie is still acknowledging her love for Eric and is thinking positively. From everything we have seen so far we expect plenty of angst to build up and carry over for the next year, but that's what makes great drama and the more those two go through together the more likely it is that they come out of it all on top together.
Don't forget that there will be many such neutral reviews out there in  11 days time, but here at Eric & Sookie Lovers, you will be able to get a completely viking biased point of view on all the action, and you will all be free to moan, scream, cry, celebrate, anticipate, and discuss the big, important issues in the book (Sookie & Eric) without any fear of retribution!
We can make it through this – honestly.