Season 5 will soon be upon us, there is now only 21 days to go. It's time to start counting down to the True Blood premiere on June 10. But before we bring you all the good things that we hope. like us, you are looking forward to, we thought we'd get the not so good things out of the way first. We wouldn't be the fanatical fans we are if there weren't certain things that irritate us, agitate us, and in some cases have us pulling our hair out in large clammy clumps. So let's get them all out in the open, and hopefully in 3 weeks time we'll have got past them and be focused enough that they won't spoil our enjoyment of our favorite show. Here's our countdown of 5 Bad Things For Season 5.
5. Beehl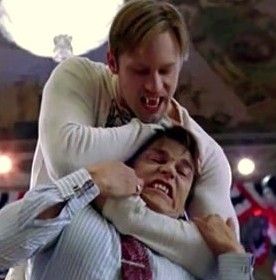 The character we all love to hate (and that's completely okay as he's fictional), so why is he only number 5?  Well, two reasons actually, firstly I wanted to get him done and out of the way before he contaminates our beautiful viking blog anymore than he has to (No number one spot here, another bottom of the pile is all he deserves), and secondly because after 9 months of extensive self-therapy, I am absolutely determined he is not going to ruin another season of True Blood for me. I am going to pretend he isn't there. There's not a lot to say about Mr Compton that hasn't already been said, he struggles with his humanity, he steals story-lines, he shags anything that moves, he cock-blocks, he has miraculous powers for a vampire seemingly so young, and he looks silly and ridiculous every time he stands next to Eric. So I guess he's going to look silly and ridiculous for most of this season then. Bill? Bill who? See it's working already.
4. Unsteady Supports
True Blood has a fantastic array of supporting characters, and there's a reason we call them that, they support the main characters in their story-lines. The likes of Arlene, Andy and Holly are perfectly brilliant as comic relief, but when the season is so damned short, at only 12 episodes, let's not waste precious screen time on the likes of Andy's V addiction please. This season it's going to be Terry's turn for promotion, and they'd better not f**K him up. So far he's a complete darling, he puts up with Arlene, he's got an armadillo and he's never killed anything by accident. Next season expect the life and loves of  Jane Bodehouse to eat up valuable screen time.
3. Freakin' Awful Fairies
Anyone who tuned in for last year's season premiere, having never seen the show before, will quite rightly have thought WTF for pretty much the whole of the first 20 minutes. Let's face it, fairies are very,very difficult to make look cool. In fact I can only think of one cool fairy that I have ever seen on screen, and that's Tinkerbell from Peter Pan. True Blood really has it's work cut out in tackling these particular supernatural creatures, but they are giving it another go this year, with the addition of Claudette and a new Claude. It looks like Jason may well be caught up in the fairy antics at the new night-club and let's hope that he can at least inject a little bit of his Stackhouse magical charm  into their time on the show. As one of their unfortunate number has already mated with Andy Bellefleur , surely things can't get any worse for the fae?
2. Pack Wars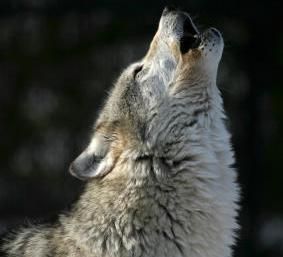 Imagine this, sitting down with a glass of wine every Sunday night for 12 weeks and becoming completely absorbed in 55 minutes of full-on, smoking hot, bloody, vampire action. Well you can imagine it all you want as you're never going to get it. For some weird reason the majority of supernatural writers out there seem to think that  dirty, furry, howling, aging, four-legged creatures are just as sexy as their immortal fanged counterparts. And basically they are just not. Every minute the weary weres are on our screens is quite frankly a minute wasted. I didn't give a crap about the pack wars in Charlaine Harris's books and I don't think  I'm going to give a crap about them on the show either!
1. Sooicide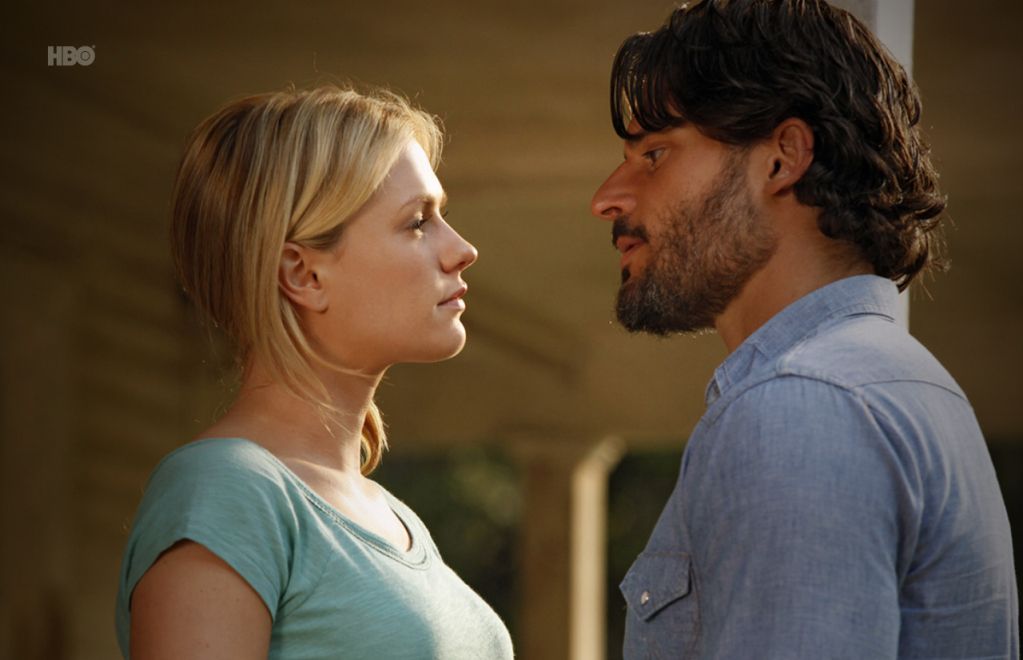 Is it coming or isn't it? How far with the wolf will Sookie actually go? Is Alcide the True Blood Quinn? Can it actually be as completely horrific as we seem to imagine it's going to be? All these questions will have an answer by mid-September, but in the meantime here are my multiple reasons why Sookie should not let Mr Weary into her fairy bed. These two characters have zero chemistry, she can read his mind, he's an opinionated ass, he treated Debbie like crap, he's not Eric, oh yeah, and she just blew his ex-girlfriend's head off. As I've said many times before and will no doubt say many times again – don't do it Sookie!
So there you go – that's 5 not so hot things for season 5. Have I missed anything that is going to have you turning away from your television screen in dismay? Let us know what you are not so secretly dreading.
Coming soon – 5 (very) Good Things For Season 5