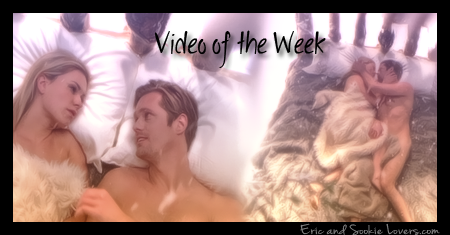 Today is a special day for my friend Lucy, she has a big birthday (but I will be polite and not reveal which big birthday!). And as her 2 fan-girl favorite things are most probably Kings Of Leon and Eric Northman, I'm high-jacking Video Of The Week to wish her a very happy birthday.
Here's a double treat:
Eric & Sookie in 
Sex Is On Fire
And
Eric & Sookie in
Closer
The video makers are maypipb and Elizabeth Reid
Have a great Sunday everyone!