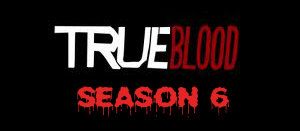 TV Line have today announced that two more of the new Season 6 recurring roles have now been cast.
If you don't want to know, then please don't look below!
Friday Night Lights grad  Jurnee Smollet is Bon Temps-bound.

The actress is joining True Blood's upcoming sixth season as a series regular. Additionally,90210's Amelia Rose Blaire has landed a recurring stint on the HBO hit.

Smollett, who will next be seen in NBC's midseason thriller Do No Harm, will play Nicole, a do-gooder who possesses the rosy outlook of someone that life hasn't beaten down yet. She's not concerned with money and more concerned with the doing what's right.

Blaire, meanwhile, will portray Willa, the daughter of Louisiana Governor Truman Burrell (played by Arliss Howard). She has long clashed with her father over vampire rights.

True Blood's sixth season is slated to premiere in June.
Jurnee Smollet
Amelia Rose Blaire
Congratulations to them both!
Source – TV Line