Since the Season 6 premiere of True Blood is right around the corner, we thought we would start it off right, with a 'Fangpinion'! Before I go any further, I just have to say that I really have no expectations for this upcoming season of True Blood. With that being said, on with the post!
As I said, I really have no expectations that are specific in nature in regards to Season 6. However, I would like the show to ROCK MY WORLD! I want to be shocked and blown away by the story they are going to throw at me. I want to not be able to look away from my Big Screen for a minute. This show is certainly capable of doing all of the above, the only problem is that they don't make it stick. I don't want to be saying "what the fuck was that for and calling bullshit".
Every mystifying thing that has happened and left us screaming with either a 'HELL YEAH' or a 'HELL NO DID THAT SHIT JUST HAPPEN?" was taken away with a simple explanation or none at all. The RAT REVEAL comes to mind here and the witch war HOT MESS of season 4, which could have been so much better than what it was. The RAT REVEAL,which could have made a HUGE lasting impact on the characters, was brushed off as if it was nothing and it might as well have never happened.
So at the end of Season 5 when Bill essentially died after having drank the Kool-Aid, I screamed 'HELL YEAH' and "DID THAT SHIT JUST HAPPEN?"! It was extremely satisfying to see. I was shocked because I did not think they show had it in them to be that ballsy but yet it happened.
Here lies the problem though, YOU HAVE TO MAKE IT STICK Buckner and Company, otherwise it was all for naught. I think it would be advantageous for your show to finish what it started with this whole 'Billith' thing, don't be afraid to go there with this character. We don't know yet where they are going with it but I do know that with whatever happens and whatever he does during this period, it should not be brushed off like it was nothing.
Don't start something that could be great and then make it all go away without a second's thought with a simple stroke of a pen. I want the show to make all the storylines mean something in the end. DO NOT JUST BRUSH IT OFF AS FILLER (Jason were panther storyline anyone?) BLOW ME AWAY!
The Jason 'you ain't gonna be a werepanther' Stackhouse still baffles the mind. Poor Jason, chained up to a bed and repeatedly raped and bitten and for nothing at the end of the day. There is no way that wrong can be righted now. Let me leave this season thinking about it all winter long and jonesing for the 7th season to begin. EARN MY WANTING TO VIEW IT!
I would love for this show to truly shock me and leave me mesmerized in the wake of what they just accomplished. I want to be left with a "What the hell do they do now?" feeling. I want something that will leave me with my jaw hanging on the floor, kind of like what this scene did to me.
or this one…… finding out Roman was the Angel…woah!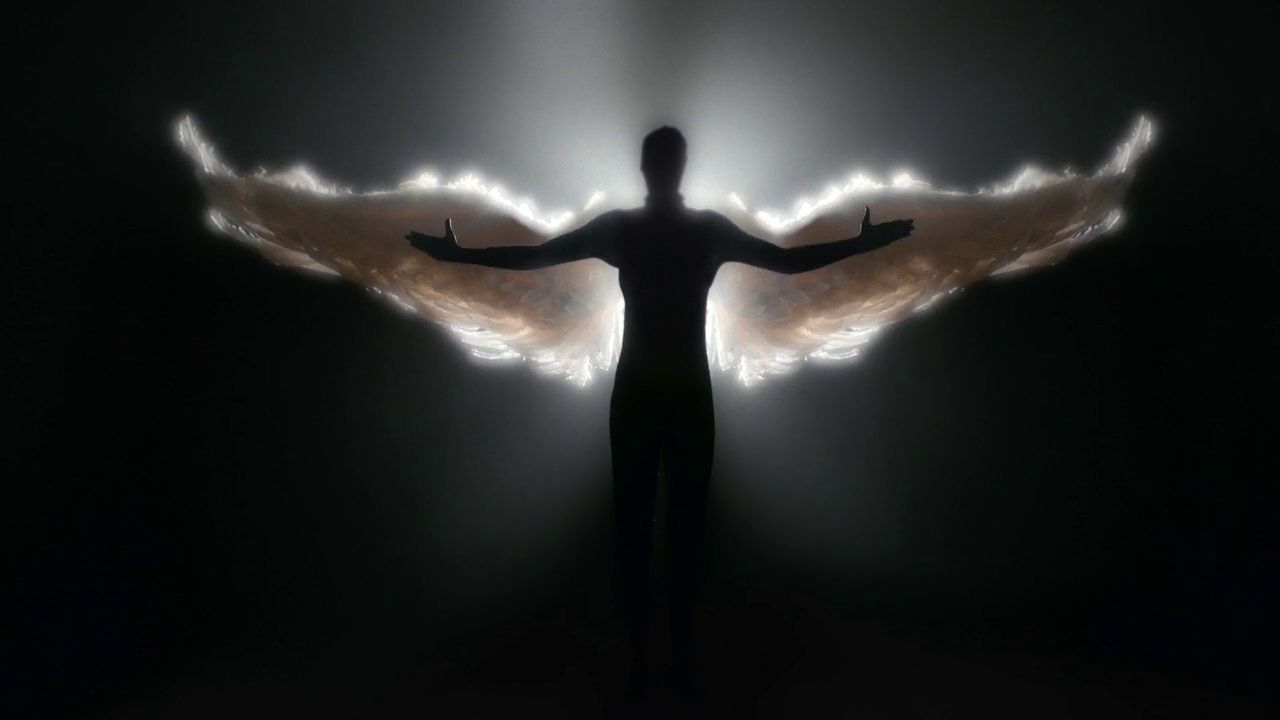 I would like Sookie to do some real soul-searching and think about everything that has been done to her, some of it she willingly put herself into danger for but really examine what she thinks is true about herself and others and what is the actual truth. Look deep inside yourself Sookie, really grow up and mature this season.
I would like Buckner to live up to what he said in this regard and not let Sookie be played for a fool again by ANYONE! In short, I would like Sookie to save her own ASS with her super duper fae powers that she should embrace and learn how to use properly. Don't make Bill or any other man/vampire in Sookie's life be the hero, let Sookie be the hero in saving her own ASS!
Do you think I said the term 'ROCK MY WORLD' enough? Well, if this season does not, I am positive that Alexander Skarsgård as Eric Northman will. I see Eric as a very caring vampire when it comes to those who loves and he will be ruthless in his efforts to protect them.
Eric is supposed to be doing evil things this year and I have no problem with that whatsoever. It is not like he won't have a reason, based on what we have seen anyway. His fellow vampire species are being subjected to some very cruel things at the hands of humans. This is not a selfish act he is making here. I know the Viking is not perfect by any means and I have never made excuses for him so if he does something I think is FUBAR, I will call him out on it.
Well, it seems I told a little, white lie for I do have some expectations after all. I want True Blood to ROCK MY WORLD to the point where I have goose bumps because my need for a great story was satisfied. What's your 'fangpinion'? Sound off below!